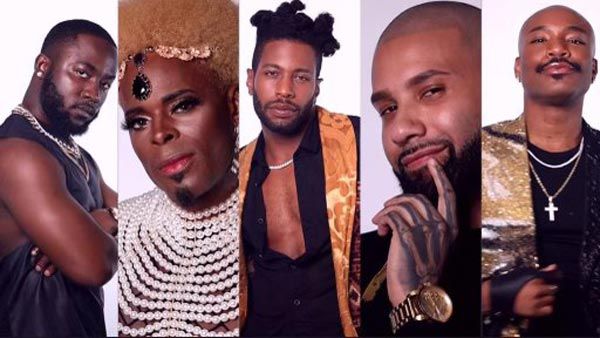 (NEWARK, NJ) -- Hip Hop / Neo-Pop recording artist Prince Derek Doll makes his reality/docuseries debut on the web series The Circle NYC season 5.  Prince Derek Doll, native of Shreveport, Louisiana and now based in Newark, joins a cast of LGBTQ+ artists, entrepreneurs, and influencers who allow America into their lives, struggles, and talents while taking on life in the New York City area. 
Prince Derek Doll is no stranger to the spotlight. With a head turning debut on the 2019 MTV VMA Red Carpet, the multi-faceted entertainer snatched spots on best dressed and non-conforming lists, notching higher than more established acts. Arriving in the official capacity as a media personality forThe Newark Times, his fashion choice unexpectedly garnered features on several best dressed lists including Essence, GQ Australia, USA Today, and Vogue. 
"I am super excited to join the cast of 'The Circle NYC' for its upcoming fifth season" says Prince Derek Doll. "Being invited to share my journey, music, and advocacy on the OurView TV platform is a major opportunity. For the millions of small town boys like me, who dare to dream bigger, I welcome them to follow me on the road to my personal Trophy Season."