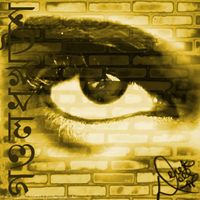 December 12, 2021
Today is such a special day! On December 12, 2012, I released a promotional EP to signal my debut as an entertainer, songwriter, and visionary. Entitled "GOLDRUSH", the record is true to its genre as each song introduces a different element of music and highlights my versatility as an artist. My goal with this project was to bring the musical influence of my favorite idols together with the current soundscape, while draping it all in charismatic energy fit for southern royalty.
Throughout the creation of this record, some of the songs that I had personally shared with my friends or performed live started to spread. "Dress Code" found its way to the ears of an A&R representative from Atlantic Records and soon landed onto playlists of a few underground DJs in the NYC area. After a few weeks of encouraging conversations and contemplation, I decided to leave Louisiana for a new start in New York. As I began to seek and book performances, people began asking how they could listen to the music. In an effort to be better prepared for future opportunities (and to be taken seriously in this new market), I compiled all the songs that I'd worked on over the previous year and released them as a complete project in December. The release date of December 12, 2012 was special because 12 is not only my fraternity line number but was also the birthdate of the iconically problematic, yet fashionable musical genius Ike Turner--whose voice I constantly heard in my head saying, "You betta sing the song like I told you to sing it" between takes.
The project opens with an invitation for listeners to hit the dance floor with the catchy retro-pop tune "It's Alright", while songs like "Won't Find Me" and "Dress Code" aim to keep you there. We slow it down mid-album with what's been considered as a vocally impressive love ballad "Don't Say Goodnight" and is followed up with the steamy YouTube favorite "Sexcation". Rounding out the 6-track compilation is "Rihanna (Poppin)", the rap song that catapulted me into into the realm of hip-hop after it's September 2012 release to Soundcloud. There were several solo songs that didn't make it onto the final projects, but the stellar featured performances by Tiffany Evans, Enso Sinatra, Yung Jar, and Dejuari proved that collaboration is also an invaluable part of my creative process.
Over the last nine years, I have committed myself to creating music that speaks more toward the life experiences that have molded me into the artist I am. Though my debut was rushed, the music itself will forever be a treasured part of my legacy. I'm so proud of where I started and even prouder of where I've come since its release. Happy 9th Anniversary GOLDRUSH!!